RMGO ACTION ALERT!
Your IMMEDIATE action is needed!
Have you seen this headline?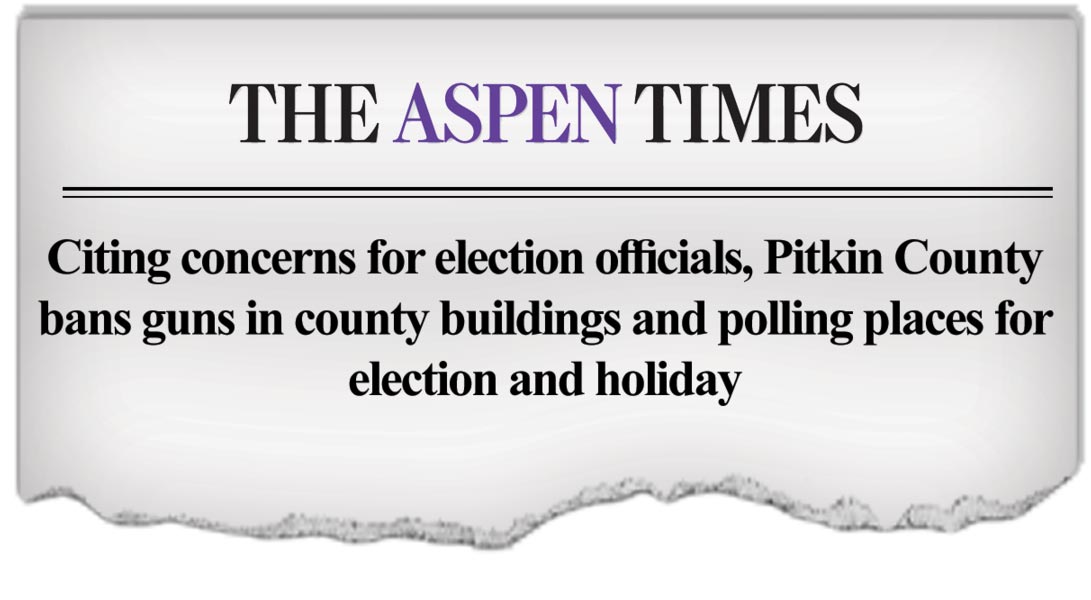 That's right, Pitkin County just banned your right to self-defense in one of the most dangerous climates I have ever seen.
First, I should tell you, we have already been in contact with our legal team and have notified the Pitkin County Attorney of their unlawful actions.
At this point, we are awaiting a response from their county attorney.
In the meantime, the Pitkin County commissioners must hear from ALL RMGO members right now!
Copy and paste this message and email it to the addresses below:
SUBJECT: THROW OUT THE UNLAWFUL GUN BAN!
Pitkin County Commissioners, 
ENOUGH IS ENOUGH! As a strong supporter of the Second Amendment, I urge you to REVERSE your UNLAWFUL ruling of the "Pitkin County Gun Ban" as this action directly violates C.R.S. 18-12-214! Rocky Mountain Gun Owners will keep me informed of your decision.
Sincerely,